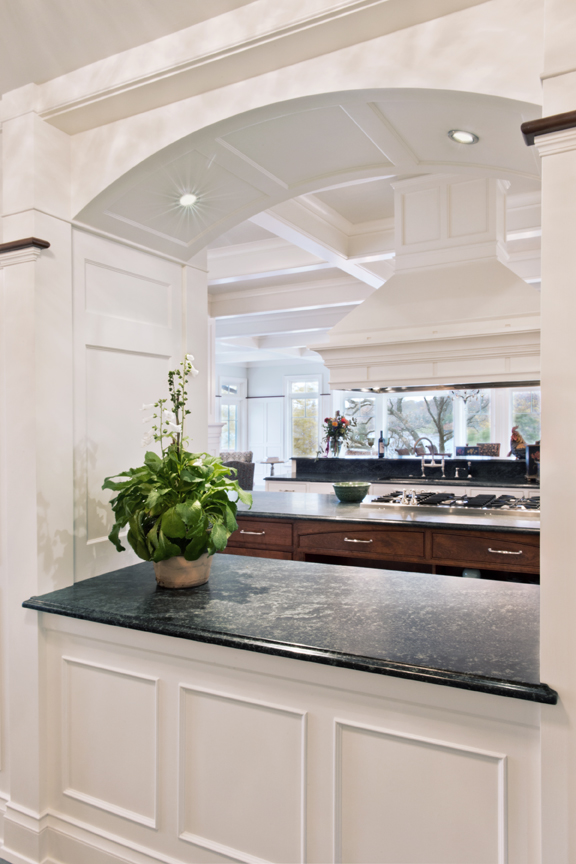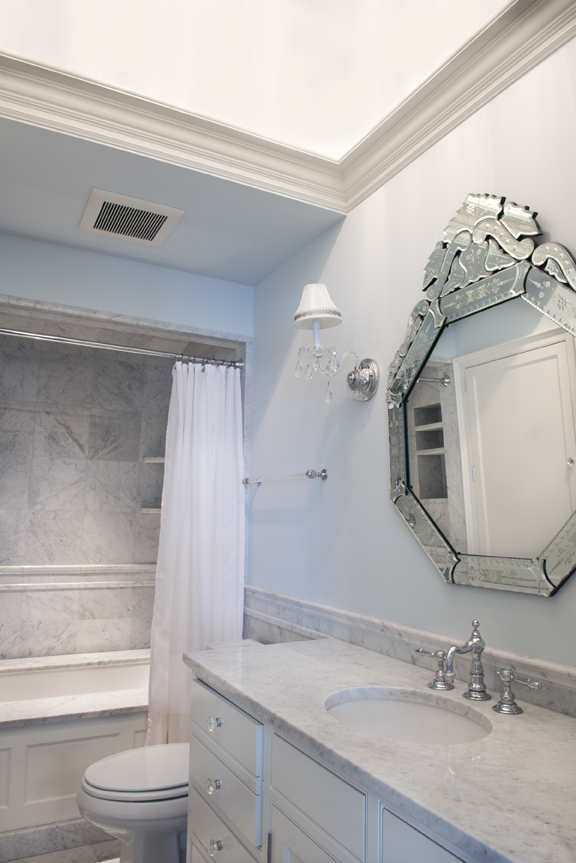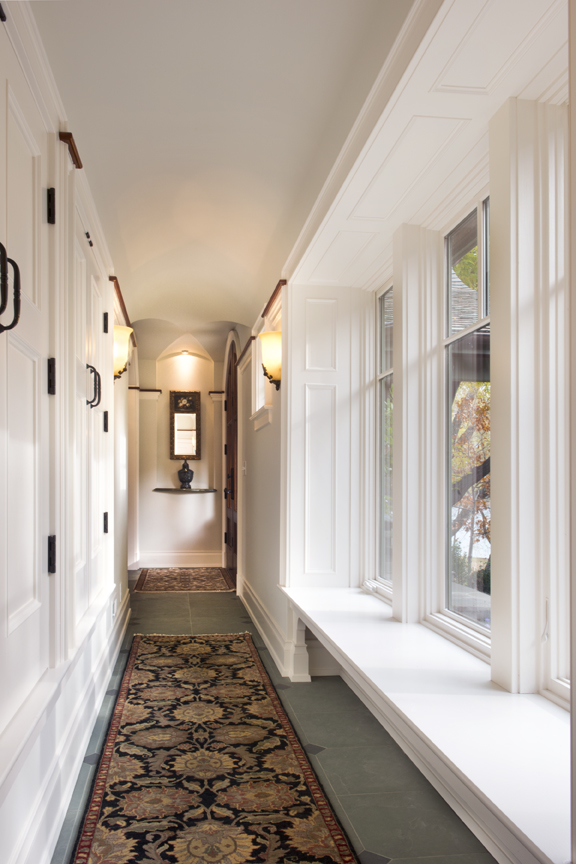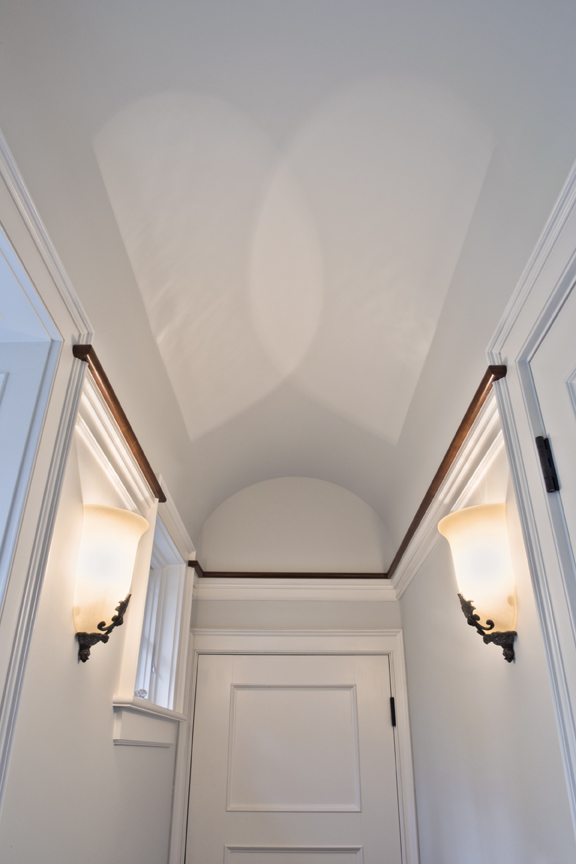 This project is a remodeling, with additions (and significant subtractions) of a 1973 house that looked like a barn, both inside and out, resulting in cavernous interiors and a featureless front façade. Formerly constrained to the pattern of heavy timber roof trusses on 5' centers, the interiors were wedged in below, denying what should have been grand views out to two bays of Lake Minnetonka. Most remarkably, low and poorly-placed windows and patio doors allowed for precious little light. We changed that.
The structural trusses were wrapped in millwork, with a new ceiling framed in above at 10'. A new south dormer drops light into the vaulted walk-in-closet and his-and-her bathrooms, while a companion dormer opens the bedroom out to the Lake. A 4'-wide passage connects the garage to the front door, where formerly the owners had had to walk outside, which also deepened the garage, allowing for another car. We made room for a front hall powder room and coat closet, which we discretely tucked behind the new wood paneling.
We removed two of the four old decks. A new screened porch, which guides visitors to the relocated entry door, was built in place of one; the removal of the other allows for more immediate views from the owners' bedroom down to the water's edge. The two remaining decks lost their wing walls, which had acted like horse blinders, and the old 2x_ pressure-treated guardrails were replaced with a system of delicate metal and salvaged teak.
The original house had no insulation, and it felt like it. With new closed-cell spray foam insulation, high-efficiency appliances, and all new windows and doors, energy bills are now reasonable.
Construction: Boyer Building Corporation (exterior) and Harry Jensen Construction (interior)
Photography: Rhea Pappas and Rich Laffin